New Release: The Force - Pussy Sound EP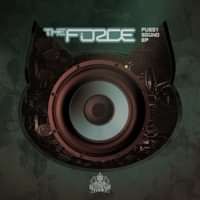 The Force, an artist that championed the ever changing jump up scene in the early 2000's is back for 2017 with a corker of an EP via Serial Killaz. 'Pussy Sound' is coming live and direct to your speaker box and it's taking no prisoners. If you loved 'Welcome to Earth' and 'Drop Zone', this one is for you.
'Hipster', a direct swipe at anyone still rocking the man bun or spray on jeans from Topman crushes mid to low end frequencies aplenty and in some respects, takes a hefty chunk of influence from that original Clipz vibe. Singalong riffs and smiling faces guaranteed.
Switching direction with 'My Love' presents a totally different take on things with an almost commercial friendly vocal hook and smoothed out intro. A few moments in though and it's quite obvious The Force were not looking for a spot on the drivetime show as this one's without a shadow of a doubt aimed at the bass bin crew.
The title track from the EP is a wonky affair of interconnecting beats and breaks that has a shuffle vibe all over it. If this was 1994 the MIDI clock would be going nuts over the amount of swing on offer here! Aimed at the comfy ravers in some sliders without a doubt.
Wrapping up with 'Serious Music' and some punchy snares that came straight from 2007. Combine that with a hefty slab of Casio influenced midrange bass and it's an ideal tune to end the EP with.
Certainly something different from the usual Serial Killaz vibe and something that will no doubt ring home with fans of upfront and slightly older jump up (I'm in no way saying old school here!)
Format: WAV
Title: Pussy Sound EP
Artist: The Force
Label: Serial Killaz Recordings
Catalogue: KILLAZ034DIG
Release Date: 14th July 2017
Press release: Jamie S23
Tracklist:
Hipster
My Love
Pussy Sound
Serious Music
Exclusively available on the Serial Killaz store until 14th July.
THE FORCE ONLINE Twitter | Soundcloud | Facebook
SERIAL KILLAZ ONLINE
YouTube | Twitter | Soundcloud | Facebook
Press Contact: weare@ontherisemusic.com
LIKE THIS RELEASE? TWEET US: @THEFORCEDNB @SerialKillaz & @OTRPromotions