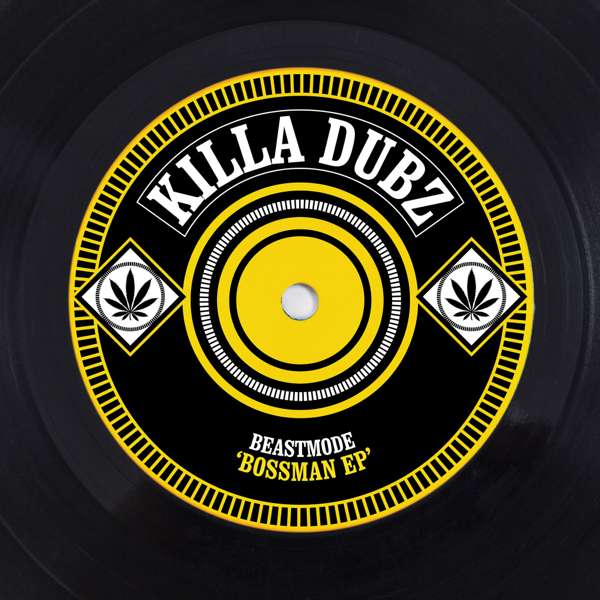 Beast Mode - Bossman EP
Beast Mode, the talented duo hailing from both the UK and France are back on the Serial Killaz label with a heavy slice of ragga infused jungle breakbeat with their 'Bossman' EP. If you're playing this on a huge stack of speakers in the middle of a field 10 miles shy of the M25 or licking down shots at your local house party it's sure to cause a multitude of reloads.
Setting the tone with the title track, 'Bossman' is a fine introduction to what's in store. From the off it's clear this really is a jungle EP and not something conjured up to capitalise on the roots of the scene.
'Cool It Down' beams sunshine, crashing breakbeats and singalong vocals before entering into a battle of the Amen breaks and rumbling basslines. It really is that perfect mix of uplifting vibes and destructive beats to please a multitude of audiences.
Beast Mode send a salute to all 'Original Junglists' courtesy of some legendary vocal samples. Mix this with roughneck beats and bass, twisted Amen chops and some lighter fluid and you're back in 1994 in an instant. FIRE!
Lastly 'Ganja Baby' and let's be honest, you can't have a fully fledged jungle EP without mentioning the herb can you! This one has been specifically produced to make your head nod and the infectious vocal hook will entice plenty of erratic dance moves all over the place.
This EP is sure to sit at front of digital record boxes for many months to come and with a huge lineup of releases from Serial Killaz over the summer months it's sure to set things off with a bang.
---
Format: WAV
Artist: Beast Mode
Title: Bossman EP
Tracklist:
1. Bossman
2. Cool It Down
3. Original Junglists
4. Ganja Baby
Release Date: 30th June 2017
Catalogue: KILLADUBZ006DIG
Press release: Jamie S23