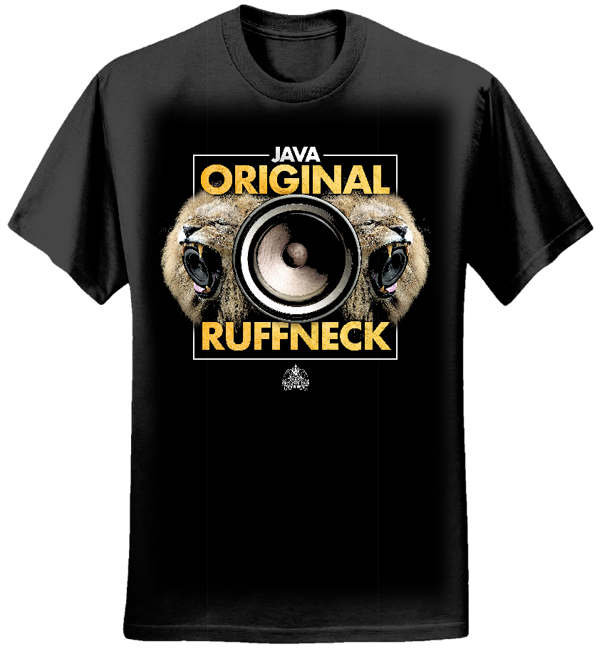 JAVA - 'ORIGINAL RUFFNECK' T-SHIRT
Men's Black 'Original Ruffneck' Branded T-shirt
Check out the wicked new T-shirts just arrived in our store to promote Java's wicked nod to the foundation jungle sound, the 'Original Ruffneck EP' out now on Serial Killaz Recordings.
All of our designs are printed on soft but durable 'Earth Positive' organic T-shirts and are fully machine washable.
Please note delivery times: - UK 1-3 working days. - Europe 3-6 working days. - Rest of the world 7-20 working days.