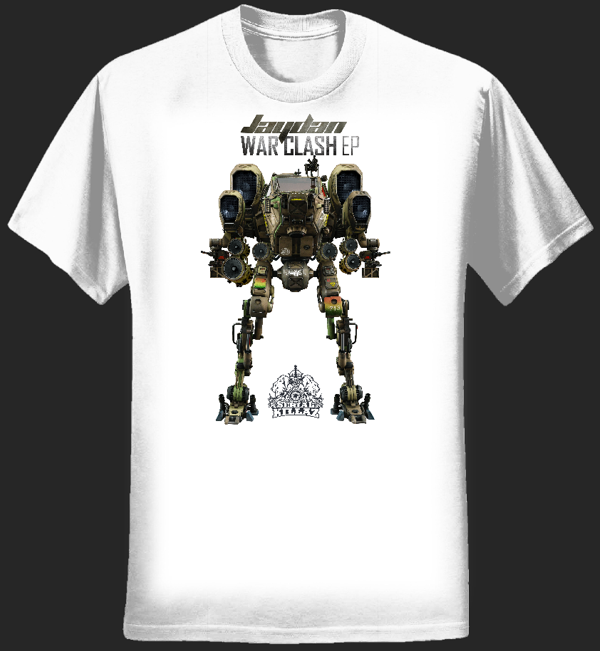 Jaydan - War Clash T-Shirt
Men's White 'War Clash' Branded T-shirt
Check out these wicked new T-shirts to promote Jaydan's forthcoming 'War Clash EP' on Serial Killaz Recordings.
All of our designs are printed on soft but durable 'Earth Positive' organic T-shirts and are fully machine washable.
Please note delivery times: - UK 1-3 working days. - Europe 3-6 working days. - Rest of the world 7-20 working days.