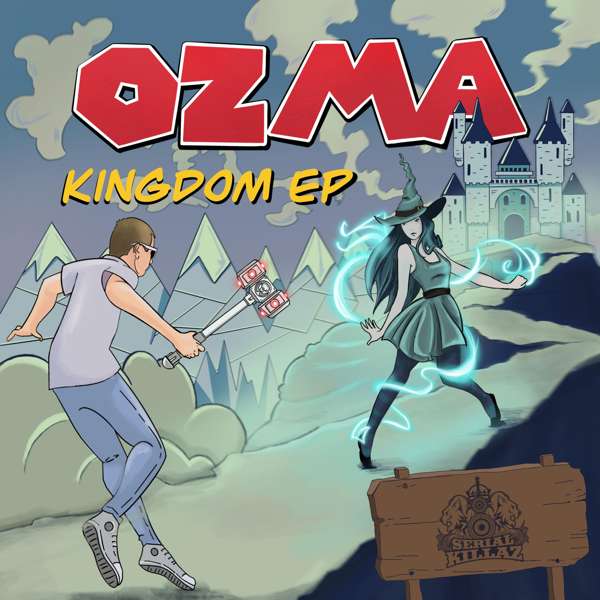 Ozma - Kingdom EP
Shaping your own sound as a producer is a tricky business in drum and bass but Ozma has certainly nailed it. From his 2018 'The Adventures' EP it was clear that this talented producer from Russia had crafted his own unique blend of drum and bass which certainly borders on the line of insanity.
Take 'Kingdom' for example. Intro wise it delivers an atmospheric blend of building block beats and synth risers but the drop....the drop! A mental mashup of plugged out synth notes, clunky snares and drip fed basslines. Ozma certainly isn't messing about with this release.
'The Witch' is a trip into the world of circuit bent 16-bit video game hijinx. Imagine Wonder Boy on acid and you're on the right wavelength. 'Iron Hammer', a tune previously released in 2018 gets the VIP treatment with additional synth atmospherics and a ton of extra attitude. Taking elements of early hardcore stabs and the drive of a crazed gorilla, the cleverly named 'Combo Bongo' features a neat vocal sample and tripped up breakbeats that collide in perfect form with the tracks midrange bassline.
Wrapping things up 'Expect' continues the vibe but this time throws in some live vocals for good measure. Switching between half tempo and 175 odd, it's one for the alternative crowd who likes to expect the unexpected. What else would you expect from Ozma? I mean, seriously..
Diverse as they come and certainly another special signing for Serial Killaz, this EP is sure to appeal to fans inside and out of the genre.