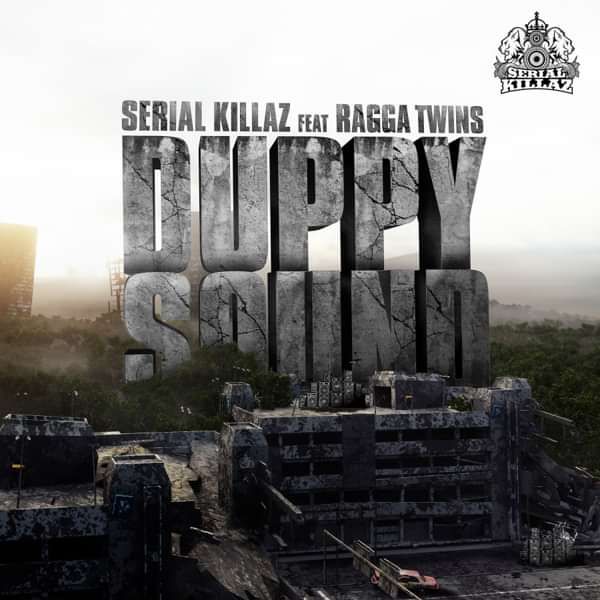 Serial Killaz Feat. Ragga Twins - Duppy Sound EP
Duppy Sound (Instrumental)
Duppy Sound (Dancehall Tearout Mix)
Duppy Sound (Dancehall Dub Mix)
The Ragga Twins have been consistently involved in the underground dance music scene way before the birth of jungle so it's no surprise that once again they are dropping some wicked tunes back to back with Serial Killaz. Two original microphone pioneers combined with two legendary jungle producers equals one heavyweight selection from the Serial Killaz offshoot label, Street Life.
Deman Rocker and Flinty Badman fling down an array of uplifting, high energy bars throughout which are complemented by that true jungle sound that only the Serial Killaz camp can bring.
Setting the pace from the off with the original lick of 'Duppy Sound'. Driven by The Ragga Twins, it's a mixture of rough and tough reggae fueled jungle and summertime vibes - perfect for both those rare real jungle events and ram jammed festivals. Some may notice the quirky time stretched vocals which pay a special dedication to that well known Akai sampler that was used more than a few times in the early 90's.
The full vocal version of the dancehall tearout mix slams the door tightly shut on the EP and fires from all cylinders to maximum effect. Bringing that early 2000's vibe into 2017 with total devastation. Crunching snares, aggressive bass and with the addition of reworked vocals from The Ragga Twins, it takes the original and flips it on it's head.
Not only are you getting the full vocal version of this wicked tune and the dancefloor tearout mix but the instrumentals are also included with the EP. Perfect for dropping in and out alongside another slammer from the virtual record box.
When Serial Killaz and Ragga Twins link up, the vibes are off the chain!
Format: WAV
Title: Duppy Sound EP
Artist: Serial Killaz Feat. Ragga Twins
Label: Streetlife Recordings
Catalogue: STREETLIFE015DIG
Release Date: 20th October 2017
Press release: Jamie S23
Tracklist:
Duppy Sound
Duppy Sound (Instrumental)
Duppy Sound (Dancehall Tearout Mix)
Duppy Sound (Dancehall Dub Mix)