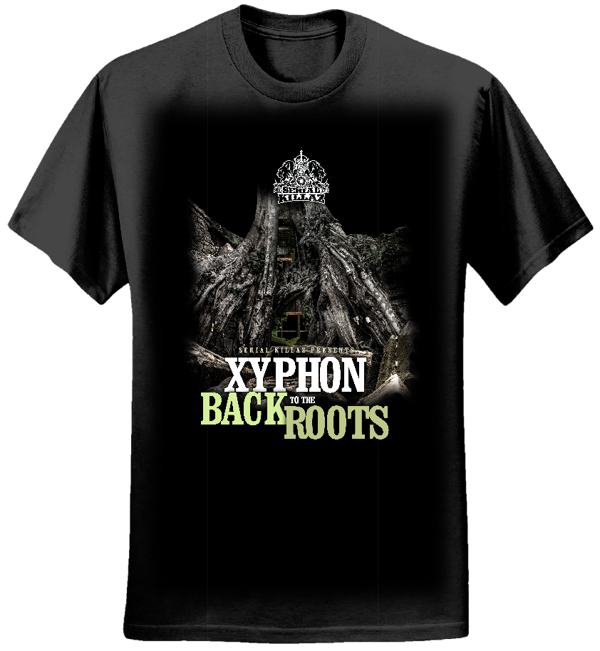 XYPHON - BACK TO THE ROOTS T-SHIRT
Men's black 'Back To The Roots' Branded T-shirt
Check out the wicked new Tees we have to promote the amazing debut release 'Back TO The Roots EP' from new signings Xyphon.
All of our designs are printed on soft but durable 'Earth Positive' organic T-shirts and are fully machine washable.
Please note delivery times: - UK 1-3 working days. - Europe 3-6 working days.